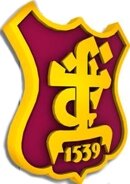 My Top Tens - you'll find these popping up on various pages throughout the magazine from now on. This page shows My Top Tens (Paul Norman, editor - Gateway) - if you'd like to share your top tens in Gateway, just e-mail them to me using the link on any page! Here goes:
Paul's top ten books:
Stephen King: THE DARK TOWER
Stephen King: IT
Stephen King: THE STAND
Edgar Rice Burroughs: TARZAN OF THE APES
Mazo de la Roche: YOUNG RENNY
Dennis Wheatley: THE DEVIL RIDES OUT
Enid Blyton: THE ROCKINGDOWN MYSTERY
Rosalind Erskine: THE PASSION FLOWER HOTEL
Stephen Lawhead: ARTHUR
J R R Tolkien: THE LORD OF THE RINGS
What's your top ten?
Paul's Top Ten Authors:
Stephen King
Enid Blyton
Edgar Rice Burroughs
Stephen Lawhead
Bernard Cornwell
Leslie Charteris
Conn Iggulden
Philippa Gregory
J R R Tolkien
Mazo de la Roche
Paul's Top Ten Films:
Lord of the Rings
Indiana Jones
The Green Mile
The Shawshank Redemption
Harry Potter & The Philosopher's Stone
Star Wars
Star Trek II: The Wrath of Khan
Gladiator
Zulu
2001: A Space Odyssey
Paul's top ten TV Programmes
Life on Mars
Holby City
Midsomer Murders
Holby Blue
Unversity Challenge
Time Team
The Inspector Lynley Mysteries
Dalziell and Pascoe
I Didn't Know You Cared
Born and Bred
Paul's Top Ten Operas:
Hansel and Gretel
Gotterdammerung
Der Rosenkavalier
La Boheme
Turandot
Madama Butterfly
Tristan und Isolde
Carmen
Tosca
Siegfried
GROWING UP IN BROCKWORTH by Paul Edmund Norman

When I was very young, like four and a half, I started to attend the infants' school, which doubled as a junior school, up Green Lane. It's one of my earliest memories, sitting on the long sideways seat of a double decker bus next to my sister, Jean, as it hurtled down the steep road to the crossroads where the Flying Machine pub stood on the corner. That was before they built Brockworth New County Primary School. Our little school up the hill had about twenty pupils. There was a tiny playground, coated in tarmac, one outside toilet, and one classroom. I don't remember any of the teachers in that little school, but then there was probably only the one, and I was not yet five. Just before my fifth birthday the new school was completed, and in September 1951 my sister and I attended it for the first time. Jean, being four years older than me, went straight into the top class, while I went into the bottom class, along with, amongst others,Brenda Offer, David Vaughan, Lynette (?), Joan McLaren and Robert Gillow, who happened to be the new headmaster's son.
Our teachers included Miss Page, Miss Brown, Mr George and Mr Rossiter. They were wonderful people and gave us all a good grounding in reading, writing and arithmetic. Two things stick out in my memory, apart from those wonderful country dancing lessons where I got to dance with Brenda and Joan and Lynette, all of whom I was madly in love with. They were two major projects we were given to do in our spare time. One was a free choice, the other creative writing. For my free choice, I chose to compile a book about ocean liners. This was the heyday of Cunard and P&O, of course. I got their addresses and wrote to their head offices with my Dad's assistance, asking for any information they could give me on their fleets. To my amazement and joy, they, and other fleet companies, sent me copious amounts of brochures, which contained all the technical information I could wish for, posters, postcards, all manner of goodies that enabled me to hand in a first-class piece of work.
My creative writing, of course, was inspired by Enid Blyton, and featured a group of schoolchildren finding a hidden cave and thwarting the mischievous efforts of a bunch of hardened criminals. These "books" were carefully sewn together by the teachers and pupils and lodged in the school library for future generations to peruse. I doubt they still exist, because the New County Primary School is no longer there. In its place is another school, Brockworth Primary School, still in the same place but it looks different to when I was there - I suspect it was knocked down and rebuilt.
I've entitled this episode "Growing up in Brockworth", and you may feel I've spent far too much time talking about junior school the fact is, back in the fifties, for some of us, schooldays were the best days of our lives. I loved school, as I've said before. I devoured school stories and, more importantly, stories about schoolchildren during their holidays (good old Enid again!), and I saw everything at school in terms of Greyfriars. We were always the best year they'd ever had, the most colourful pupils, the most adventurous, the most boisterous but at the same time the best-behaved We had enormous respect for our teachers and our peers, and we just had such a good time. You always remember the good times, of course I remember a couple of bad times, but we'll come to those later in these travels.
Outside of school, there were miles of farmland, woods, hills, brooks, rivers to explore, either on foot or, later, on bicycle. Brockworth the name itself was said to derive from the fact that there was a brook running through it. I've checked this in my copy of the Domesday Book, and that is correct. The brook was half a mile away from my house. Summer holidays were fantastic long, hot days with sun-filled, cloudless skies. I would play in the huge front garden, making myself a bow and arrows so that I could be either Robin Hood or Tarzan of the Apes. Often my friends from school would turn up and we would spend many happy hours together. Sometimes we would go to the brook and take turns in crossing it by using the overhanging trees, or else we would hurl logs into it and use them as stepping stones. Sometimes we would light a fire and make tea in an old teapot. We didn't think to take a tea strainer, so our tea was inevitably full of tea leaves. I don't know if it was that campfire tea that put me off drinking tea in the first place, but I've only now returned to it in the last couple of years! Other times we would buy a bottle of Tizer, with the rubber screw top, or a bottle of lemonade. Brands in those late fifties were unimportant to us I remember buying Spangles, (boiled fruit sweets), and Refreshers, and sherbet lemons. We ate far too many sweets and chocolate bars. Fry's Five Boys was a great favourite of mine, together with Fry's Chocolate Cream, which remains my favourite chocolate bar to this day! No one had washing machines or fridges, or freezers. We had a cold shelf in the pantry which was just a shelf on the outside wall, and there we would keep our butter, cheese, milk, bacon and meat. Most meat was bought fresh for the day's meal. A Sunday roast was different, the leftovers were turned into a stew for Monday, which also happened to be washing day. The washing was done by hand in a huge steel tub then put through a mangle to wring out the excess water before being hung out in the garden. Our house was a spacious "villa" style three-bedroom, two reception rooms with bay windows at the front and a huge garden.
One day Dad decided he was going to get a car and needed a garage. What happened next was quite surreal. I suppose you have to remember that in those days there was very little traffic on the roads, and even less on the residential streets. Our fruit and vegetables, and our coal, were each delivered by horse and cart. We lived next door to the milkman, though he did have a van. Anyway, two hundred yards across the street was another "avenue". We lived in Boverton Drive, while my gran and two uncles lived in Boverton Avenue. They had a garage which was unwanted, so my Dad and the two uncles carried it in one piece through the little lane that joined our two streets, and deposited it in our back garden. It was made from corrugated iron, and must have weighed a fair bit, but I watched them carry it and secure it into the back lawn. Then came the car.

While other people in the street were buying new Ford Anglias, Dad went out and bought a 1936 Morris Tourer, an open topped car with running boards and those flip-up indicators. He then proceeded to strip it down in the front room, with the floor covered in newspapers, while he rebuilt the engine. He was the senior toolmaker for Rank's, who had a factory several miles away in the Forest of Dean. Dad caught the works coach every morning, but always thought he was a cut above the other workers because of his elevated status, and decided that he should have a vehicle of his own. Added to that was the fact that when he ran down to catch the works bus, he always got chased by a snappy little terrier. Never comfortable with dogs, Dad decided enough was enough, and set about building his car. It took him the best part of a year, and in 1956, Uncle John came round with his starting handle ready to do the business. Only it wouldn't start!
A few more days of rebuilding passed, and they tried again, with the same result. In desperation, Uncle Eddie, the flash one, who already owned a beautiful Standard Vanguard, arrived with a towing rope. They pushed the Morris up our long driveway and out into the streets, where they attached it to the Standard, and off they went. Once again, you have to remember that this was before the days of MOT testing, and possibly before the days when you had to have a driving licence I'd have to check that, but suffice to say they got it started. Uncle Eddie tuned it, and Dad had his precious car. Now all he needed was to pass his test. Three attempts later and he was ready to hit the road. He painted the car yellow with black bumpers and wheel arches.
Looking back, it must have looked remarkably like the little car driven by that little wooden chap with the nodding head and the hat with the bell Believe it or not, that car took us everywhere for the next seven years or so, until we said goodbye to Gloucester and set off for pastures new. Many's the time we had to push it up the drive and out onto the road where it sloped gently down towards Ermin Street, but the exhilarating feeling of pride we got from riding in it made it all worthwhile. Jasmine, my father called it, and he was immensely proud of it. We were proud of him for taking it to bits and rebuilding it, of course. It was a feat that would be beyond me. In later years I would remove engines and gearboxes, replace clutches, but looking back that seems easy by comparison. So now we were car-borne, and need no longer rely on the Bristol Omnibus Company double deckers that plied their trade between Brockworth and Gloucester. The number 57 bus took us from the city to Brockworth and vice versa. Sometimes, in my early years at grammar school, I would catch this bus home in the darkening hours of winter, and wonder what it would be like to miss my stop.
Because the bus was always full, and often I would have to stand. In those first years, I was the only boy from Brockworth going to the Crypt school. There were people who got on and off in Hucclecote, the next village along, but after that I was on my own. I'd not always been a good bus traveller. I remember forcing my Mum to get me off the bus miles from anywhere because of my nausea. But that passed. At first I went by bus, but in the second year I persuaded Mum to let me cycle. By that time I was doing a paper round and had bought my bike, a four-speed racer with drop handlebars from Currys yes, Currys in Gloucester. Shops were quite different then. Right in the centre of Gloucester was a seven-storey department store, Bon Marche. There was nothing you could not buy in Bon Marche. They had a clothes department with a tailor, a bookshop, a record department, everything. That was in Kings Square, which also housed the bus station and the Odeon Cinema, where people like Cliff Richard, Marty Wilde, Billy Fury and Gene Vincent would play. Then you went round intoSouthgate. Gloucester was built around a crossroads, with a huge clock tower at the centre.
There were two enormous Woolworths stores, one in Eastgate, one in Westgate, and in those days Woolworths was a store to be reckoned with. The counters were wide and divided up into tiny compartments with glass. You could buy one button, a couple of nails, a piece of loose Meccano, an Airfix kit, an Embassy record, just about anything could be had in singles. Then there was a vast counter of broken biscuits and huge slabs of cake to be cut according to the customer's requirements. Also in Southgate was Boots. The upstairs was devoted to records and a lending library. Opposite was a W H Smith, where I used to buy Mazo de la Roche Whiteoaks books with their distinctive pink binding, and Delano Ames' Dagobert and Jane Brown mysteries, which I'd heard on the radio. There were Bloodhound books (detective mysteries) and Victor Gollancz yellow science fiction; Pan Giants, Penguin Crime, Four Square, Regent Classics the variety of titles that were on sale was nothing short of amazing.
On theradio, the sheer variety of shows was staggering. We listened to everything we had no television while we lived in Gloucester, despite the fact that most other people in the city and the surrounding villages did have. We watched the coronation on the neighbour's TV, and once a week I was allowed to go to Aunt Grace's to watch The Lone Ranger, or William Tell, or Robin Hood. The Lone Ranger also figured in the huge collection of comics we brought back with us from Uncle Les's in Hucclecote. Still going, and still winning awards. American comics had come back from the War in Europe with my uncles, all of whom had served in the armed forces while my father remained in a reserved occupation, manufacturing armaments for Hurricanes and Spitfires.
Back then it was the Gloster Aircraft Company, formed in 1917 as the Gloucestershire Aircraft Company. The name was changed in 1926 to the Gloster Aircraft Company because customers outside of the United Kingdom found the original name too difficult to pronounce. Immediately after the war, they started to develop the Gloster Javelin, and when I was very young the golden silence of the countryside would be shattered daily as they tested the engines. Ten times louder than anything in the skies today, I should say! The factory grounds covered several hundred acres and the sports field sometimes doubled as the county cricket ground. Once or twice my uncles would take me to see Gloucestershire County Cricket Club play, but mostly it was out of bounds.
At the age of eight, on the occasion of my birthday, I was given two precious books, The Adventures of Robin Hood, and King Arthur and his Knights of the Round Table. I've spoken about these books before they coloured my life and made me what I am. But the point was, I got a feel for books. All I ever wanted, from then on, was to own books. Over the next few years I collected hundreds all the Saint books, the Toffs, the Whiteoaks, the Tarzan books, and pretty soon I had my own library! It never occurred to me back then that I might pursue a career in the library service the impression we had of libraries in the 1950s was that they were all run by little old spinsters who had time on their hands. It never crossed my mind that they got paid for doing such a job!
Next: PC49