Editorial
Reviews

Crime

Fantasy & SF

Popular

History

Non-fiction

Children's

Comics
Feature Articles

New ALLISON & BUSBY titles

Scene of the Crime

Yen Press Manga

What makes a classic book?

Judging a book by its cover

Introducing the Original Dangerous Books for Boys

Interview: James Delingpole

Nostalgia: Things are what they used to be!

Nostalgia Central: Carlton Books

Elizabeth Chayne's Reading Room

Personalised Noddy Books from Harper Collins
Stories and Serials

Phyllis Owen: A Soft White Cloud Chapter Four

Gareth Owen: Poem

Paul Norman: Daylights

Paul Norman: Heraklion ~ Outcast

Star Wars: Dark Emperor

Owen Owen's Gallery

Marvel comics

Top Cow comics

Image Comics

DC Comics

Dark Horse Comics

Devil's Due Comics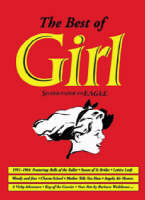 © PRION BOOKS (Carlton)

© HEADLINE REVIEW
Special Nostalgia Issue

with features on Carlton Books, Headline Review, The Bumper Book of Look and Learn, an hilarious new Life on Mars book, a classic Noddy treasury and much more

AARRGGHH! IT'S WAR! ~ From the 1950s to the 1970s, Fleetway and its successor IPC was the world's biggest comic-book publisher and its line of digest-sized Picture Libraries was the jewel in their crown. The most popular and longest lasting titles were War, Battle, Air Ace and War at Sea which ran for a combined total of over four and a half thousand issues. This book collects together 400 of the finest War, Battle, Air Ace and War at Sea covers, digitally remastered from the original archived artwork in a lavish format with the finest quality reproduction. An utterly amazing collection of stupendous cover art from the War and Battle picture libraries - if you thought the interior artwork was spectacular, just wait till you see this collection of full-colour covers - absolutely breathtaking! - [FULL STORY]

This month's must-read titles

It's the year 885 - and BERNARD CORNWELL's SWORD SONG, the fourth episode in the life of Uhtred of Bebbanburg in England's Dark Ages transports you back in time in a unique and immensely enjoyable way. It really feels as though Cornwell has travelled back in time to record the way people really lived, and the feeling of accuracy that pervades this latest great novel is uncanny. This is a superb novel, and you could win the first three titles in paperback (UK readers only) - [FULL STORY]

If you're a Tom Kirk fan, you won't have to wait much longer! Harper Collins publish the third in the fantastic thriller series featuring the art expert on October 15th - buy it for yourself or get it for someone for Christmas - it's a cracker! The most audacious heist in history is about to commence, and Tom Kirk is right in the middle of it! Whilst investigating the theft of a stolen Da Vinci, reformed art thief Tom Kirk is confronted with the horrifying sight of a cat nailed to the wall where the painting once stood.... [FULL STORY]

New from Harper Collins

HarperCollins is the first major book publisher to launch printed "books on demand" with the launch of the first personalised books for children's favourite, Noddy. Consumers will be able to personalise characters and text in books ordered online. [FULL STORY]

Hodder's Yellow Jackets get a new lease of life

For me, the golden age of book covers, in particular paperbacks, was from the 1920s to the 1960s. Now Hodder are reviving their "yellow jackets", and they're fabulous! See if you agree with anything I say on this subject, and see if you can pick out which of the covers shown below is not (so far) a reprint! [FULL STORY]

What makes a book a classic?

Well, it's apparently anyone's guess. I've started the ball rolling with my feature article on the classics, and there are plenty of publishers pushing out new versions of the classics right now, but you may be surprised which publisher comes out top for me. What constitutes "classic" literature? Wikipedia gives one possible definition: "many view any pre-1900 book still in print as a classic, and many books are classed as modern classics because of their contemporary significance or perceived future significance." You can choose to agree, or to disagree. For me, stating pre-1900 as the watershed for what becomes a classic rules out a whole load of "classics" written in the first years of the 20th century, [FULL STORY]

Nostalgia used to be a thing of the past...

Things are what they used to be! UK Publishers are falling over themselves to give us reprints of books from half a century ago. Read about the latest boom in nostalgia publishing inside, and while we're on the subject, you can also read about the UK's most committed nostalgia publisher, CARLTON BOOKS, who have already published or are about to publish a huge variety of sumptuous titles, including BEST OF GIRL, BEST OF JUNE AND SCHOOLFRIEND, BIGGLES' BIG ADVENTURES, EVERY BOY'S BOOK OF KNOWLEDGE, and a series of reprints of the 1960s War and Battle picture libraries. [FULL STORY]

Headline Review reprints Wartime Exploits

HEADLINE REVIEW have just published the first three books in a major new series that sees true stories of World War Two exploits, including ODETTE, BOLDNESS BE MY FRIEND and THE HONOUR AND THE SHAME. You can read about these remarkable true-life stories featuring real wartime heroes inside. more...

Last month's MUST-READ Book of the month was James Delingpole's COWARD ON THE BEACH - this month's issue has an interview with the author - check it out, and if you haven't bought the book (yet) go out and get it, it's brilliant! more... 

 
Gateway is published by Paul Edmund Norman on the first day of each month. Hosting is by Flying Porcupine at www.flyingporcupine.com - and web design by Gateway. Submitting to Gateway: Basically, all you need do is e-mail it along and I'll consider it - it can be any length, if it's very long I'll serialise it, if it's medium-length I'll put it in as a novella, if it's a short story or a feature article it will go in as it comes. Payment is zero, I'm afraid, as I don't make any money from Gateway, I do it all for fun! For Advertising rates in Gateway please contact me at Should you be kind enough to want to send me books to review, please contact me by e-mail and I will gladly forward you my home address. Meanwhile, here's how to contact me:
Web hosting and domain names from Vision Internet